Regular price
2,413.85 INR
Regular price
Sale price
2,413.85 INR
Unit price
per
×
THE CREATION MYTH BOWL (SET OF 2)
Please use this size guide based on your body measurements to help determine which size bracket you fall into. We know its confusing to figure out your size, BUT we are here to help AND we make clothes for ALL body types:)
BODY MEASUREMENTS -
COMPARISON CHART
HOW TO MEASURE
NEED HELP?
Call or WhatsApp us on
+91 8411832121
MON - SAT - 10:00 AM TO 6:00 PM (IST)
Email us on
orders@jodilife.com
DESCRIPTION

The अनादि Gond dinnerware collection is part of the Past. Present. Future series. The essence of Gond art derives from the intimate connection that the people of the Gond tribe share with nature and therefore, each piece in this collection features Nature as the Eternal Witness.

The hand-crafted katoris feature Kekda mal or the crab from the original Gond creation myth. The ultimate creator, Bada Dev, tasked the crow and the crab to play an integral part in the creation of land.

This product is handcrafted in India with love. We take pride in the slight variations in colours and textures of their handmade products and hope that you will not perceive them as a flaw but as a unique mark of its artisan. We hope it brings you as much joy as it has brought us.
View full details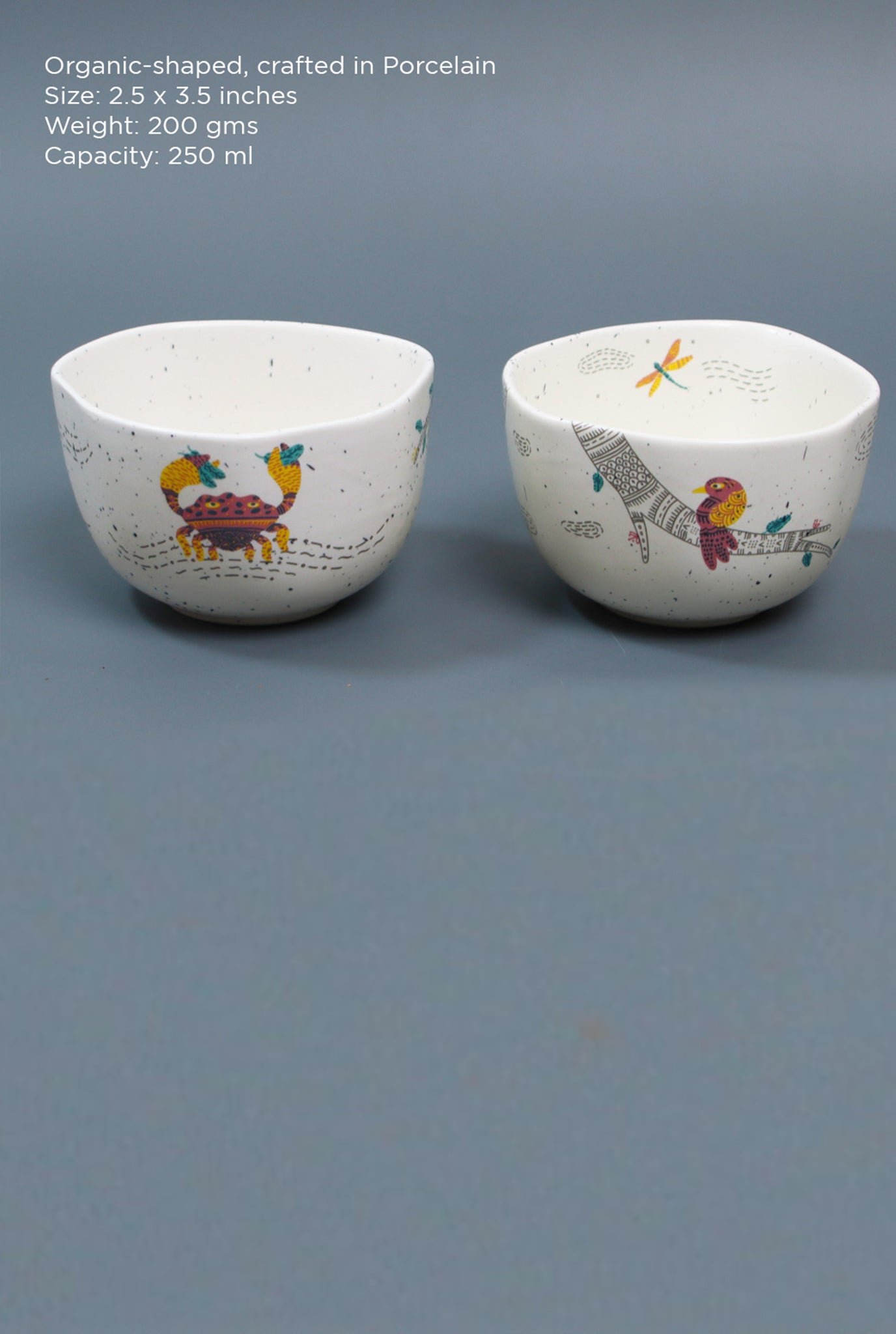 THE CREATION MYTH BOWL (SET OF 2)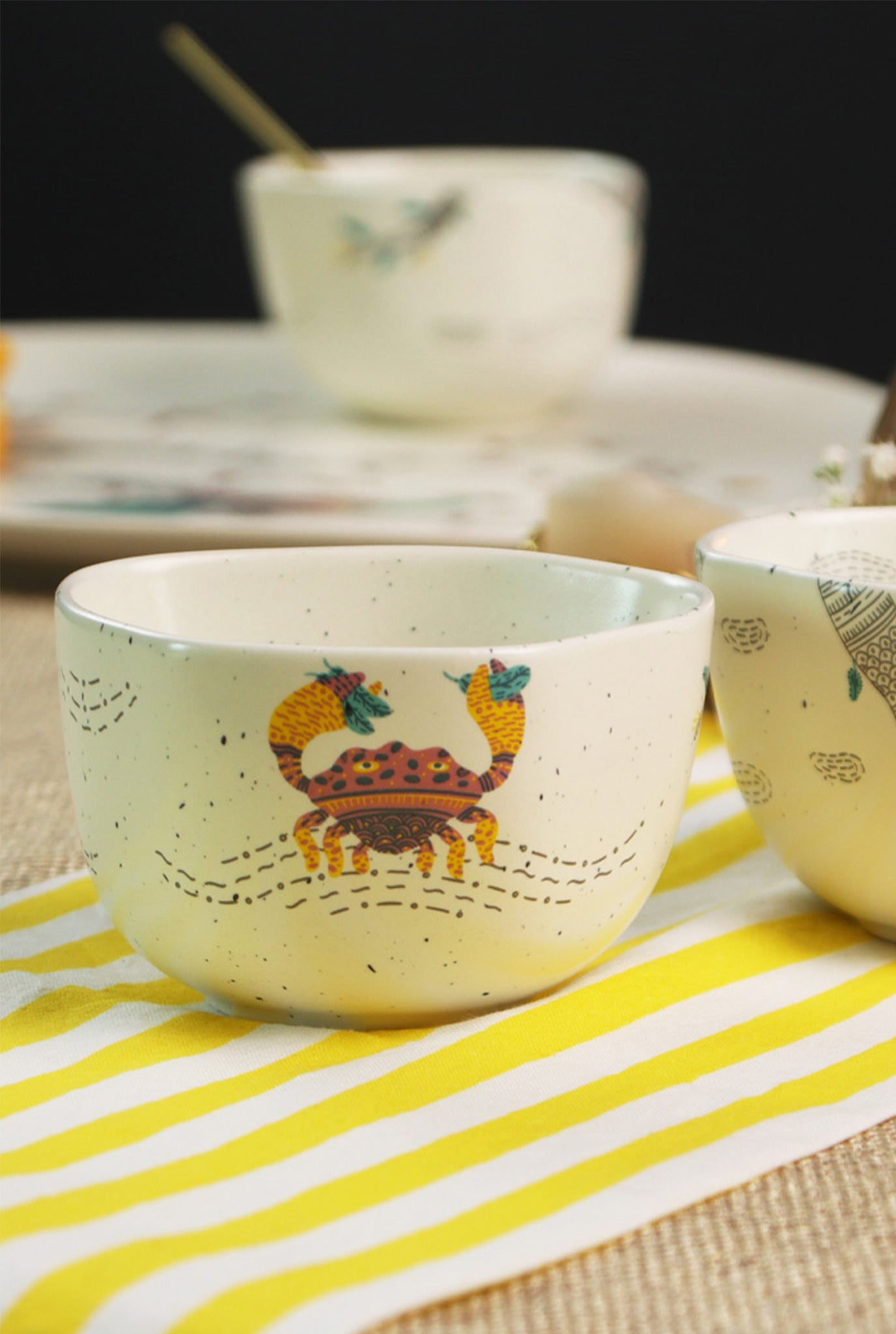 THE CREATION MYTH BOWL (SET OF 2)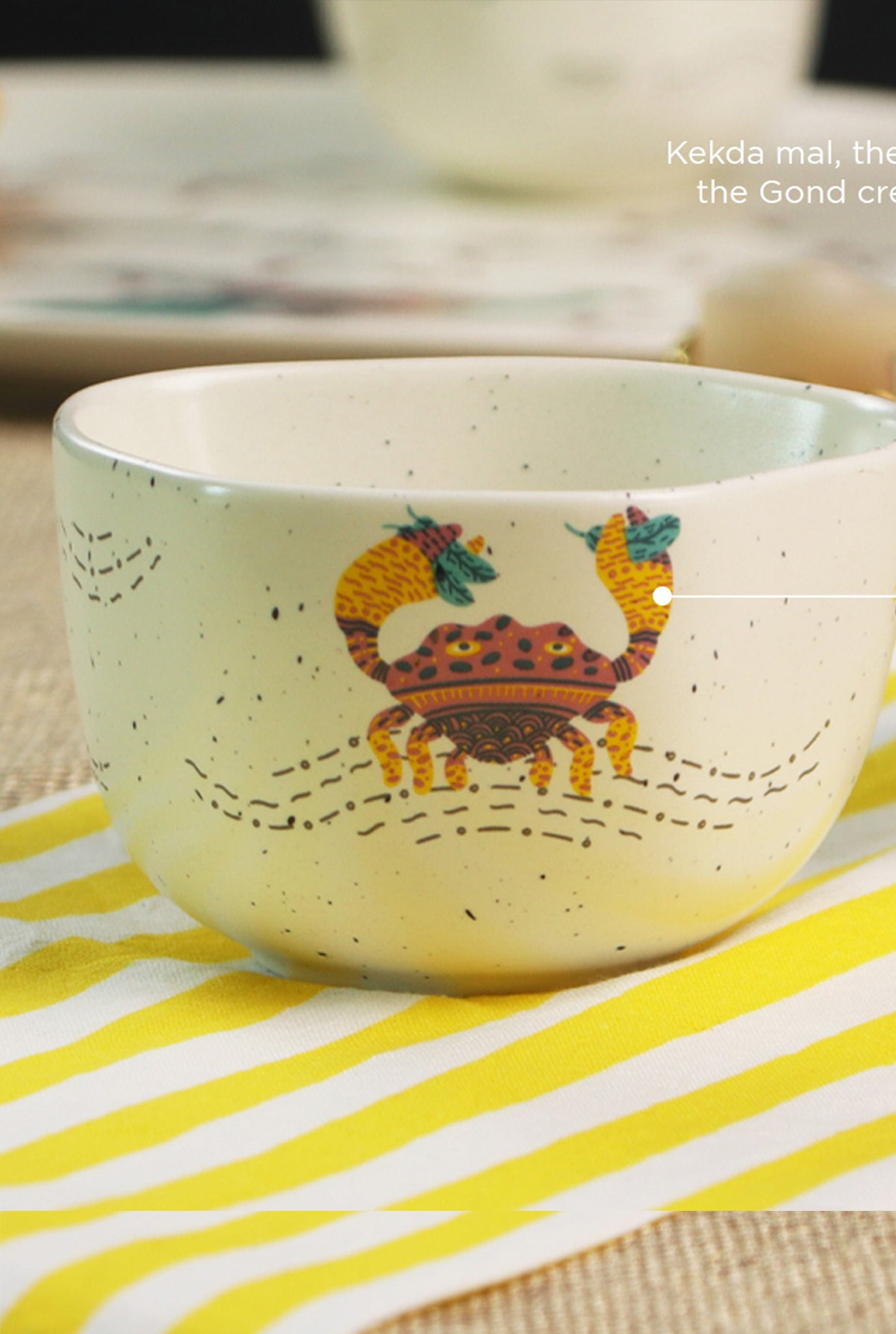 THE CREATION MYTH BOWL (SET OF 2)
THE CREATION MYTH BOWL (SET OF 2)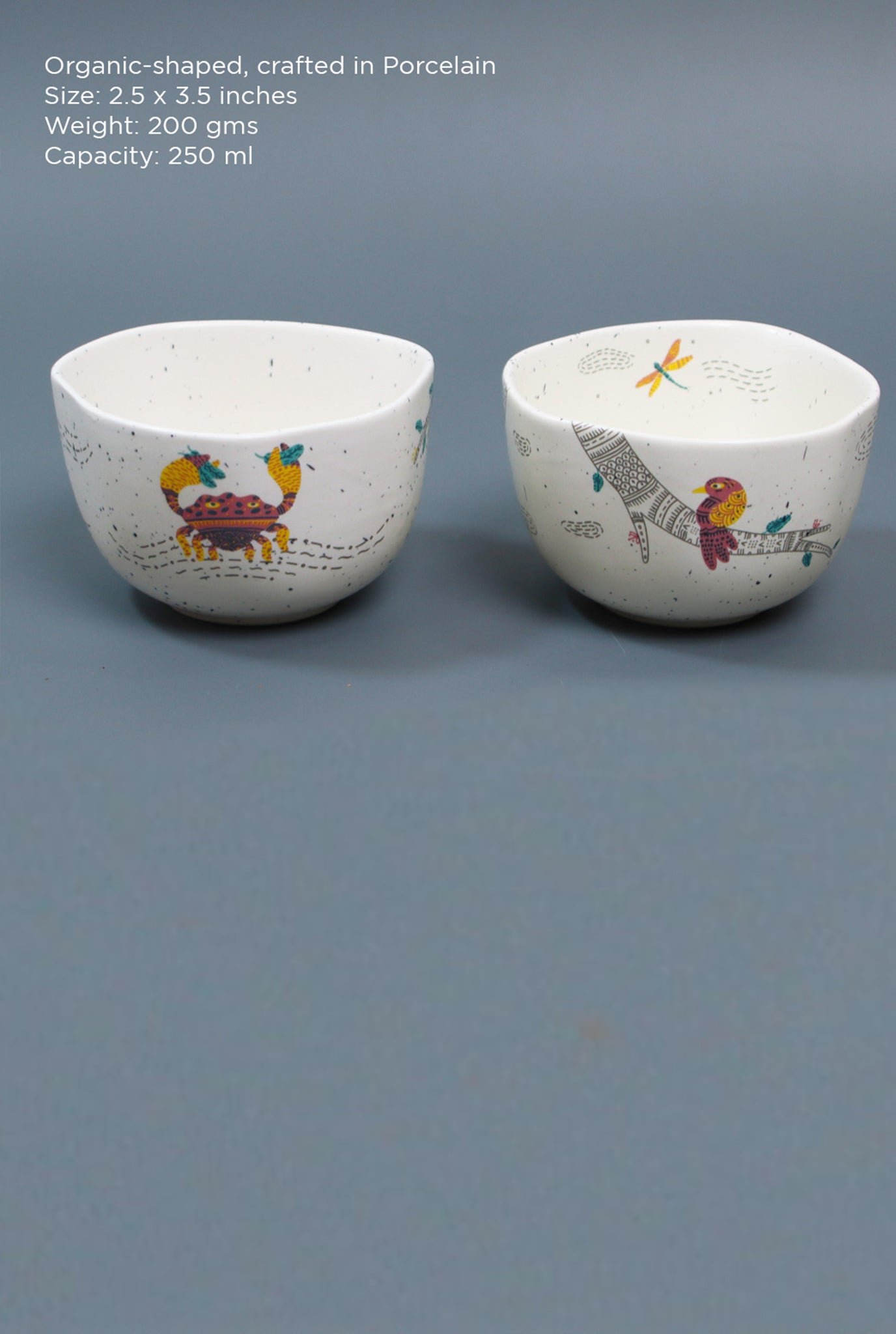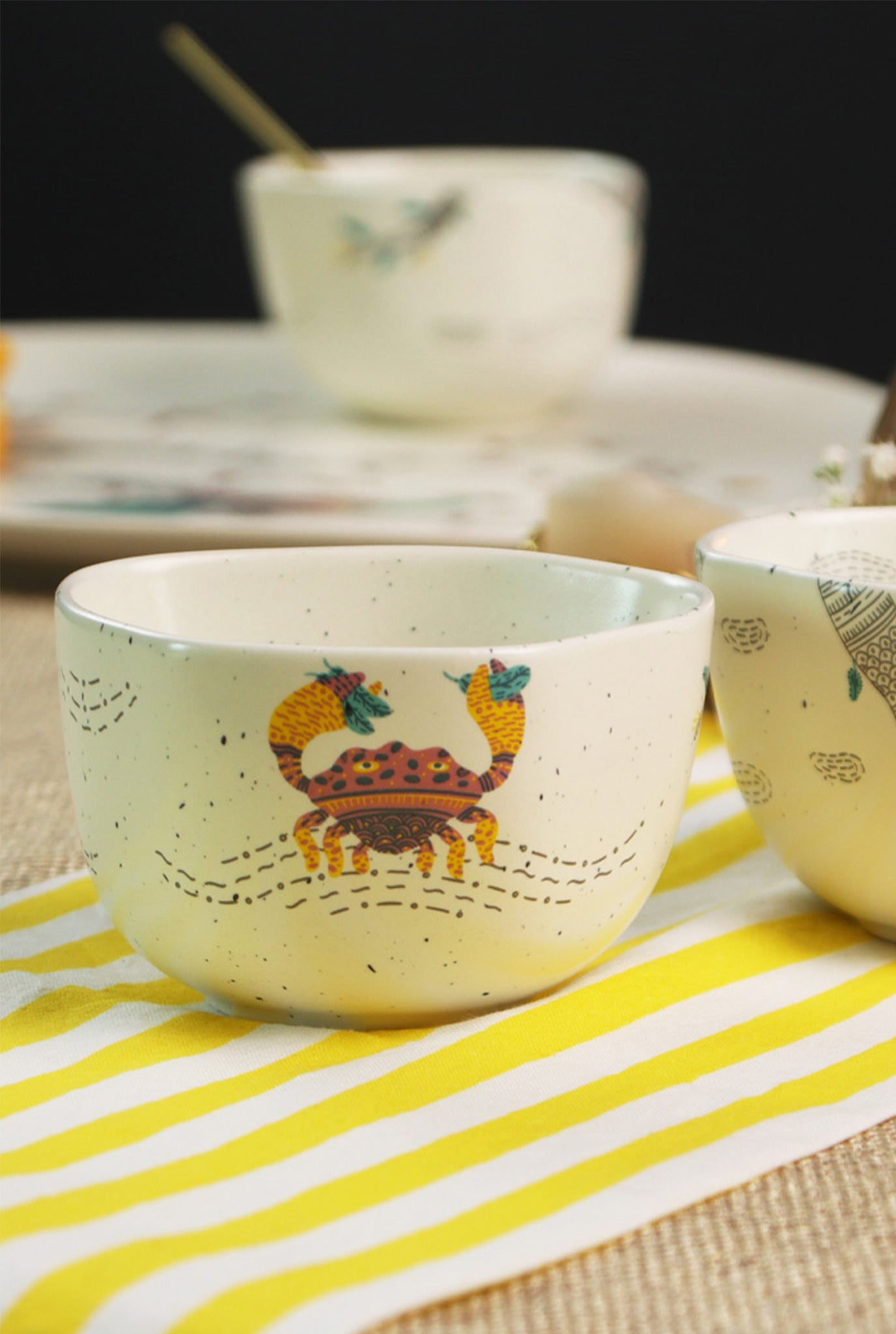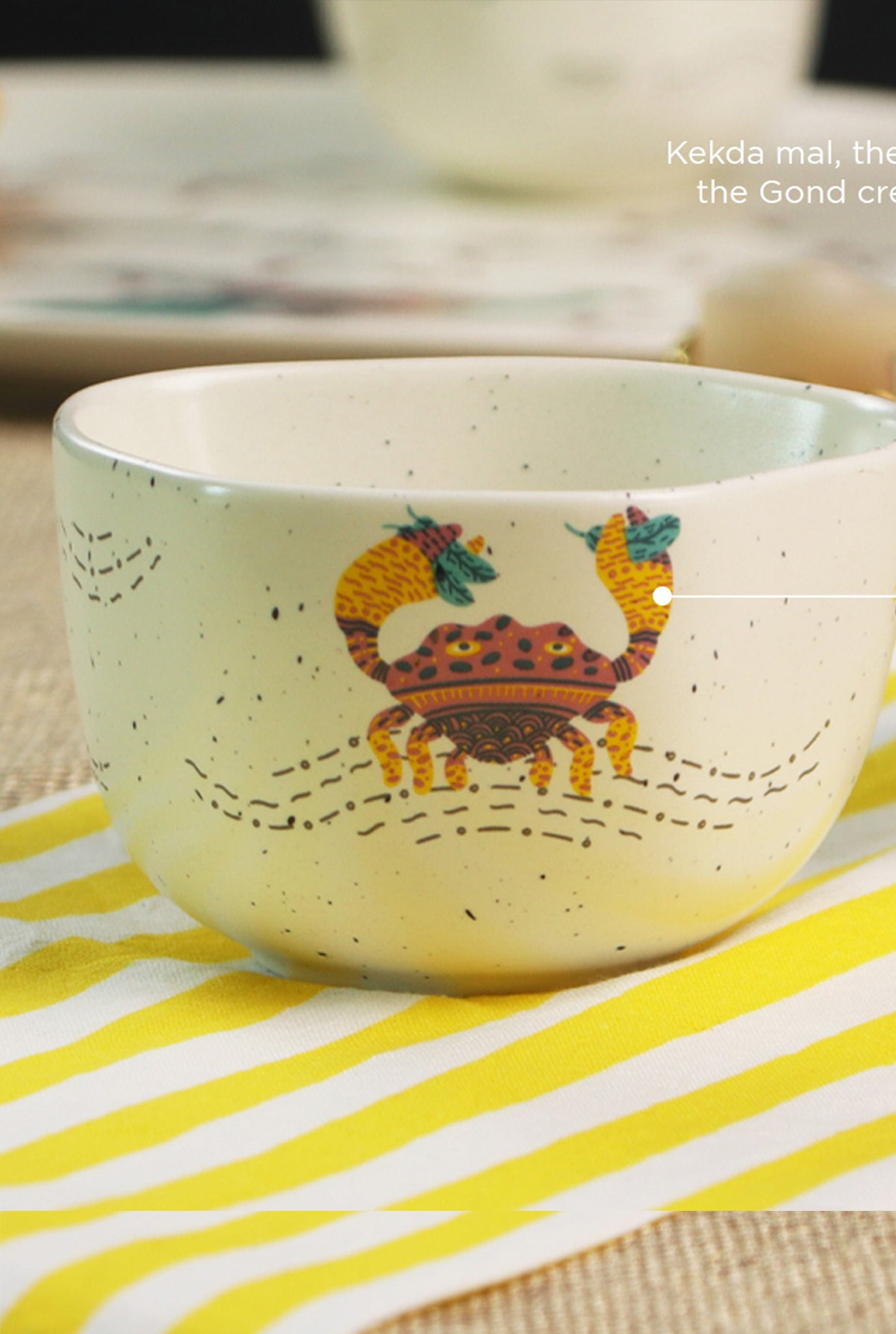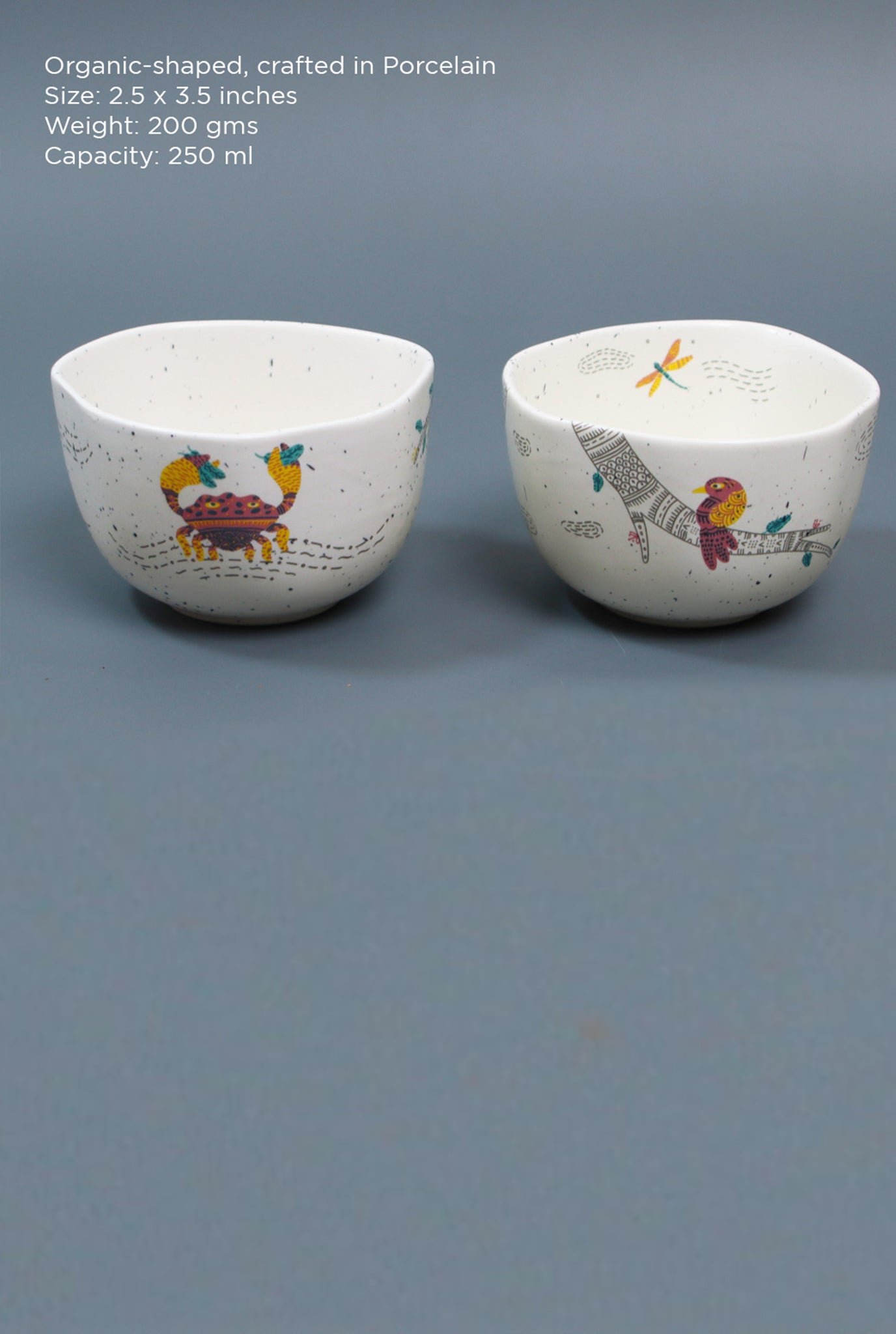 THE CREATION MYTH BOWL (SET OF 2)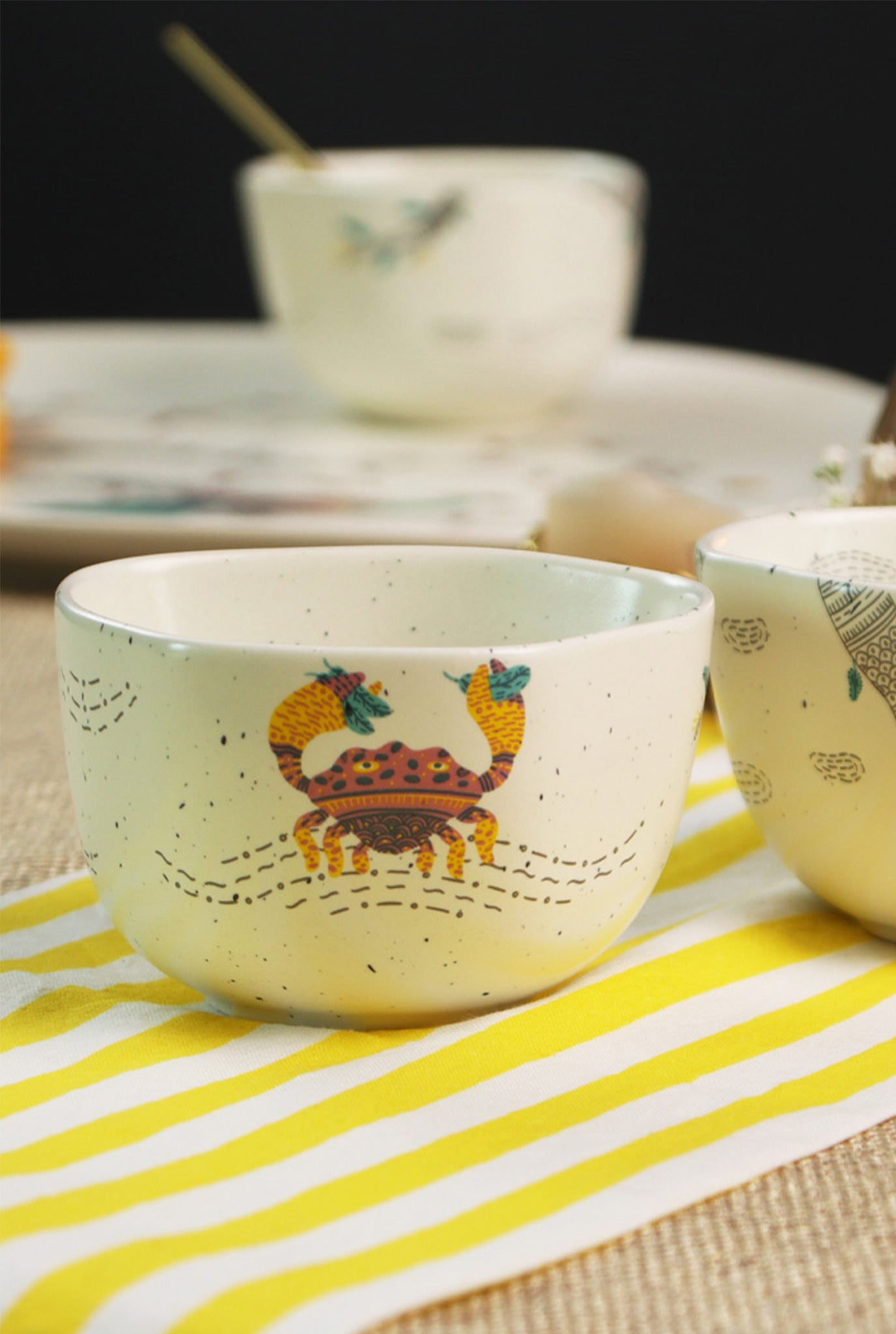 THE CREATION MYTH BOWL (SET OF 2)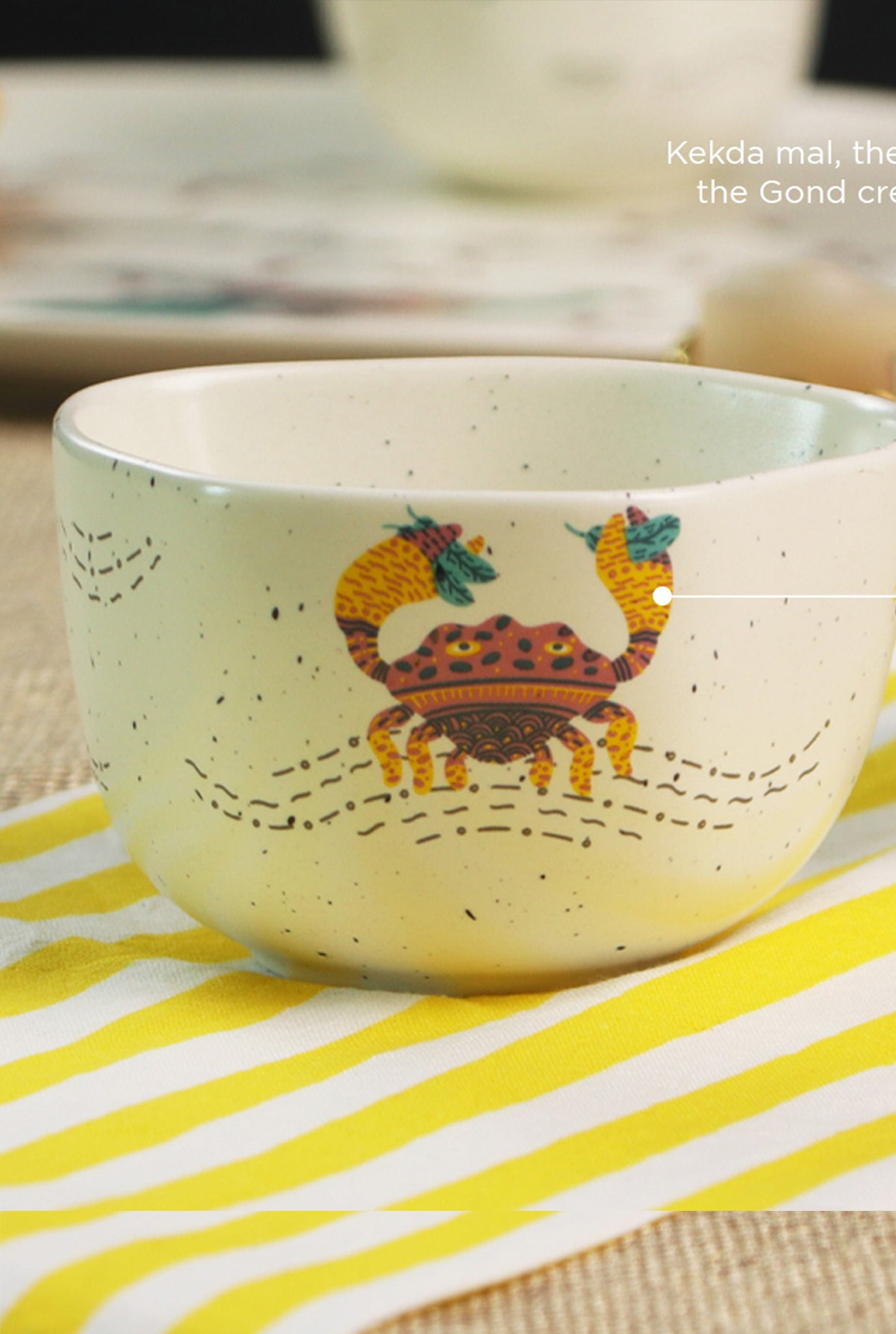 THE CREATION MYTH BOWL (SET OF 2)
THE CREATION MYTH BOWL (SET OF 2)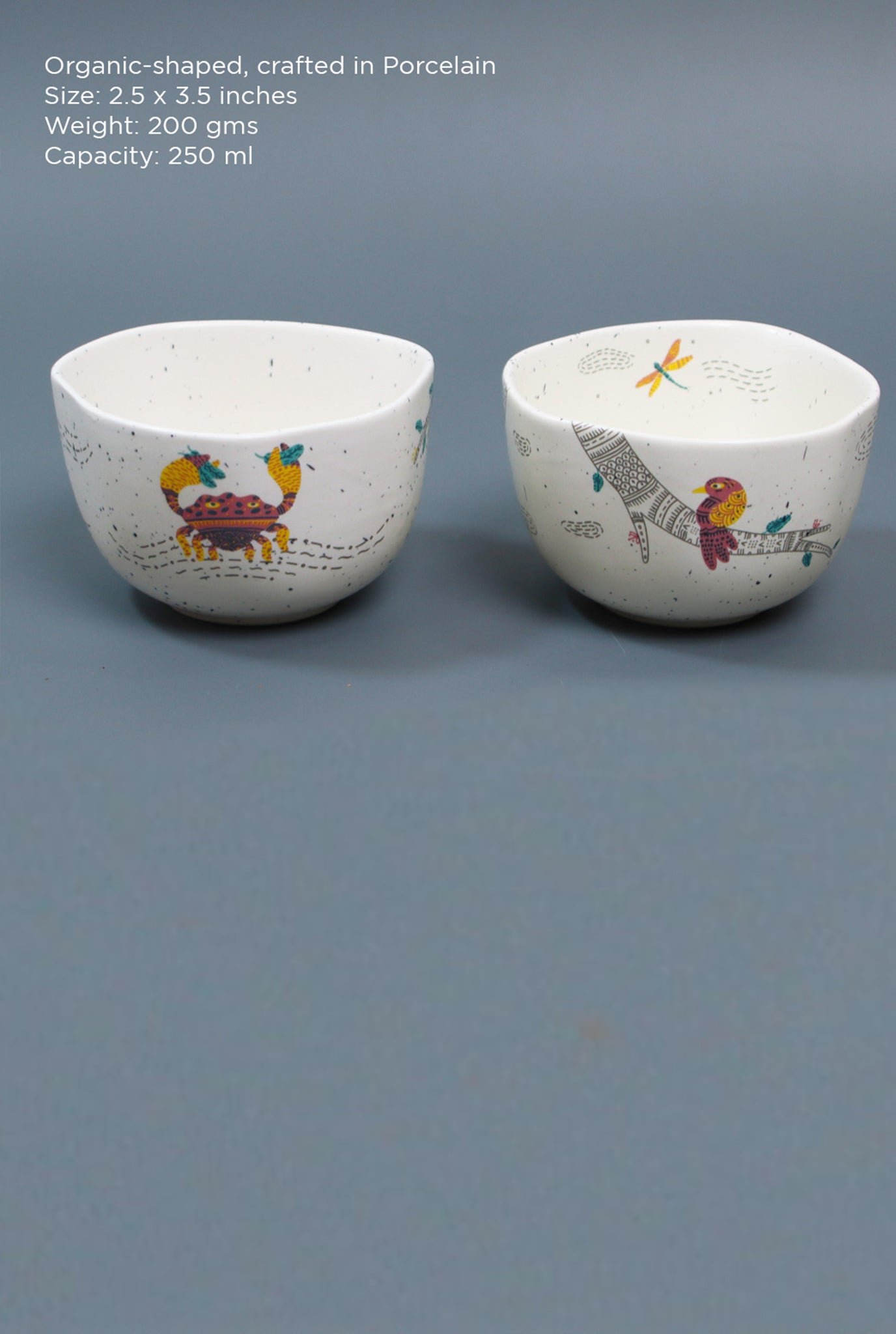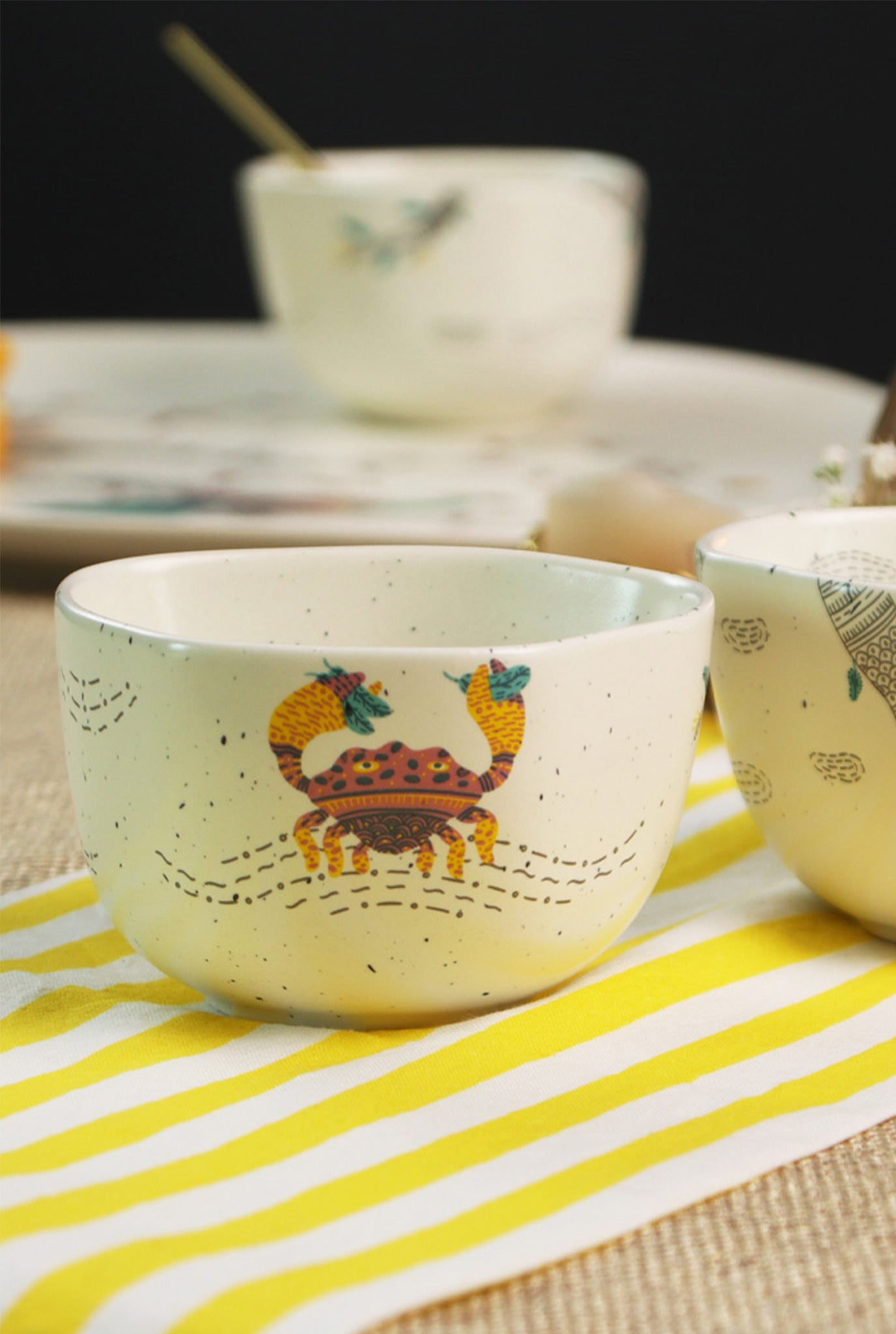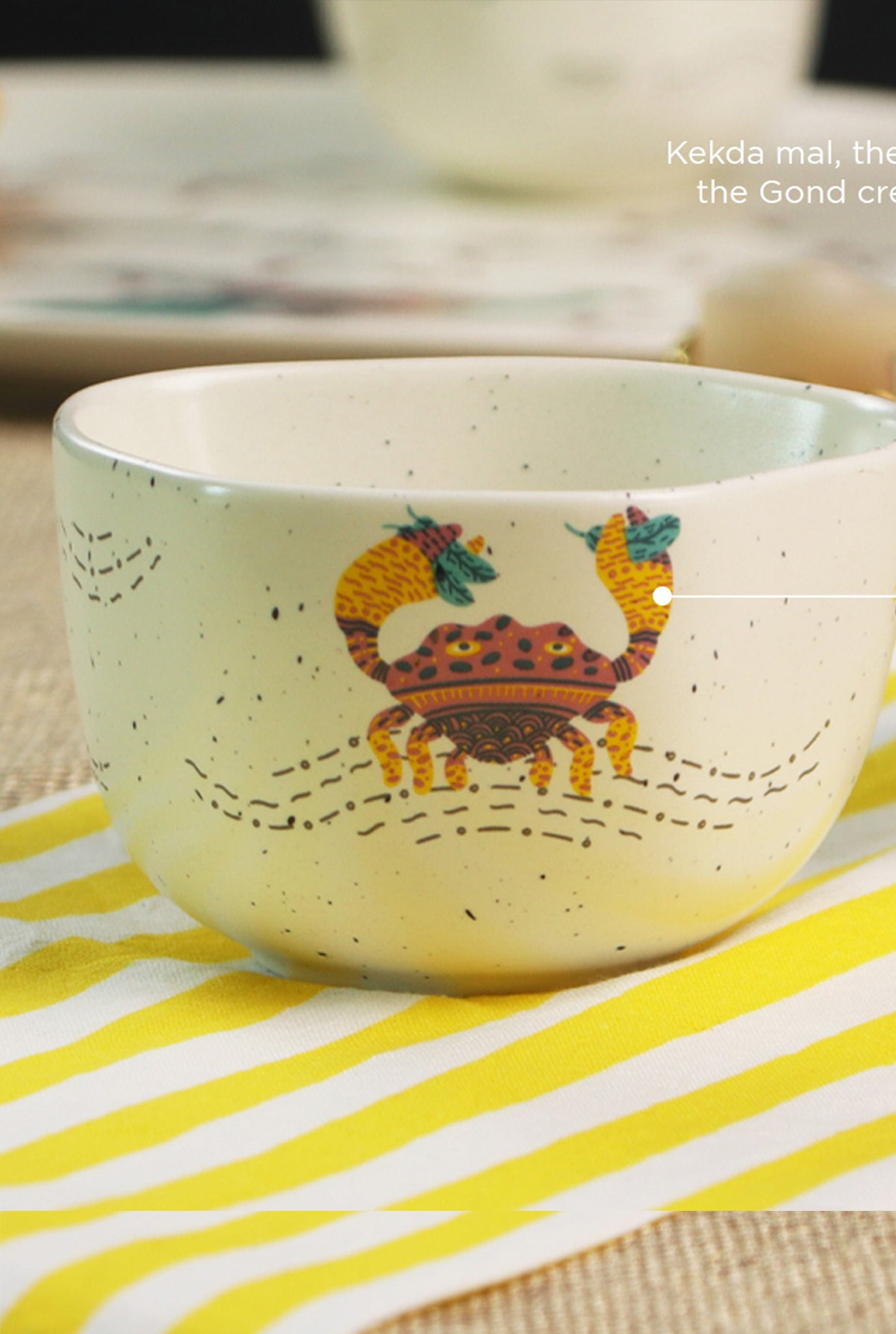 ×